Depression is a common mental illness worldwide, with more than 264 million people affected by it. It can often lead to suicide and close to 800,000 people die due to suicide every year; their ages between 15 and 29. However, depression affects the LGBT people at a higher rate than heterosexual people. It is also more likely that LGBT youths are more likely to report high levels of drug use and feelings of depression than their straight counterparts. According to the Centers for Disease Control and Prevention (CDC), lesbian, gay and bisexual youths in grades 7 through 12 are twice as likely to attempt suicide as their heterosexual peers.
STATISTICS ABOUT LGBT YOUTH AT SCHOOL:
According to the eminent psychologist Stanley Hall, 'Adolescence is a period of stress and storm.' This couldn't be truer. Adolescence is a period when every individual tries to figure themselves out and try to understand where they fit in. But this period is all the more challenging for the LGBT youth. They can be put through several hardships that include, but are not limited to bullying, teasing and physical violence. This is mainly because of negative attitudes and cultural stigmas put against them.
Surveys led by different committees during the years 2013 and 2015 jointly come to these horrifying conclusions about the harassment faced by the LGBT youth regularly in the school premises:
55% of LGBT youth feel unsafe at school because of their sexual orientation, and 37% feel unsafe because of their gender expression.
74% of LGBT youth were verbally harassed because of their sexual orientation, and 55% were verbally harassed because of their gender expression.
16% were physically assaulted, either punched, kicked or injured with a weapon, because of their sexual orientation, and 11% of them experienced this type of assault because of their gender expression.
28% were bullied electronically.
18% of the LGBT students have faced physical dating violence.
18% of the youths were forced to have intercourse at some point in their lives during the adolescence.
A hostile and aggressive school environment is bound to have a negative impact performance of a student in school. LGBT students who experience victimization and discrimination typically have worse grades and don't perform well academically.
HOME LIFE FOR THE LGBT YOUTH:
Challenges for many LGBT youths simply do not end with the end of school. The response of the parents also has a major impact on the child's current and future mental and physical health. Negative reaction often leads to homelessness for the LGBT youth either because they have been thrown out or because they run away due to conflict with parents. The True Colors Fund states that on an average, 1.6 million youths experience homelessness each year and 40% of them identify as LGBT.
According to CDC, the challenges faced by these youths put them at a great risk for mental health problems which include, but are not limited to:
Behaviours that contribute to violence such as carrying a weapon or getting in fights.
Behaviours that contribute to unintentional injuries, such as driving without a seatbelt or driving drunk.
Tobacco, alcohol, or other drug use.
Risky sexual behaviours like not using birth control.
Depression
Suicide or suicide attempts.
IN INDIA:
Ever since the legalisation of the LGBT community on 6th of September in 2018, India has seen a growth in the members of the community. Even if legalised, the LGBT are not seen as heterosexuals. They are not even regarded as normal human beings based only on their sexual orientation or gender expression. The community faces many key mental health issues, such as:
Fear and anxiety related issues, about their own identity, being 'outed,' relationships, acceptance, safety, etc.
Mood related issues, including depression.
Lower sense of self, affecting self-esteem, self-confidence, and impacting performance, achievement and life satisfaction.
Lack of access to quality help, resources and support that may lead to greater unsafe behaviour.
Rejection and bullying, often starting from home and school.
Access to education, employment and social places can be limited or intimidating.
Workplace discrimination, often subtle and indirect, can keep people from fully exploring their capabilities.
Denial of basic rights, such as proper medical care has a negative impact on their health.
The important thing to remember here is that the higher incidence of mental problems among the LGBT youth is certainly not because of their sexual orientation, as there is no mental health issue which is caused sue to one's sexuality or gender expression. It is because of the lack of acceptance and support that they get because of their choices. The difference between these two must be realised.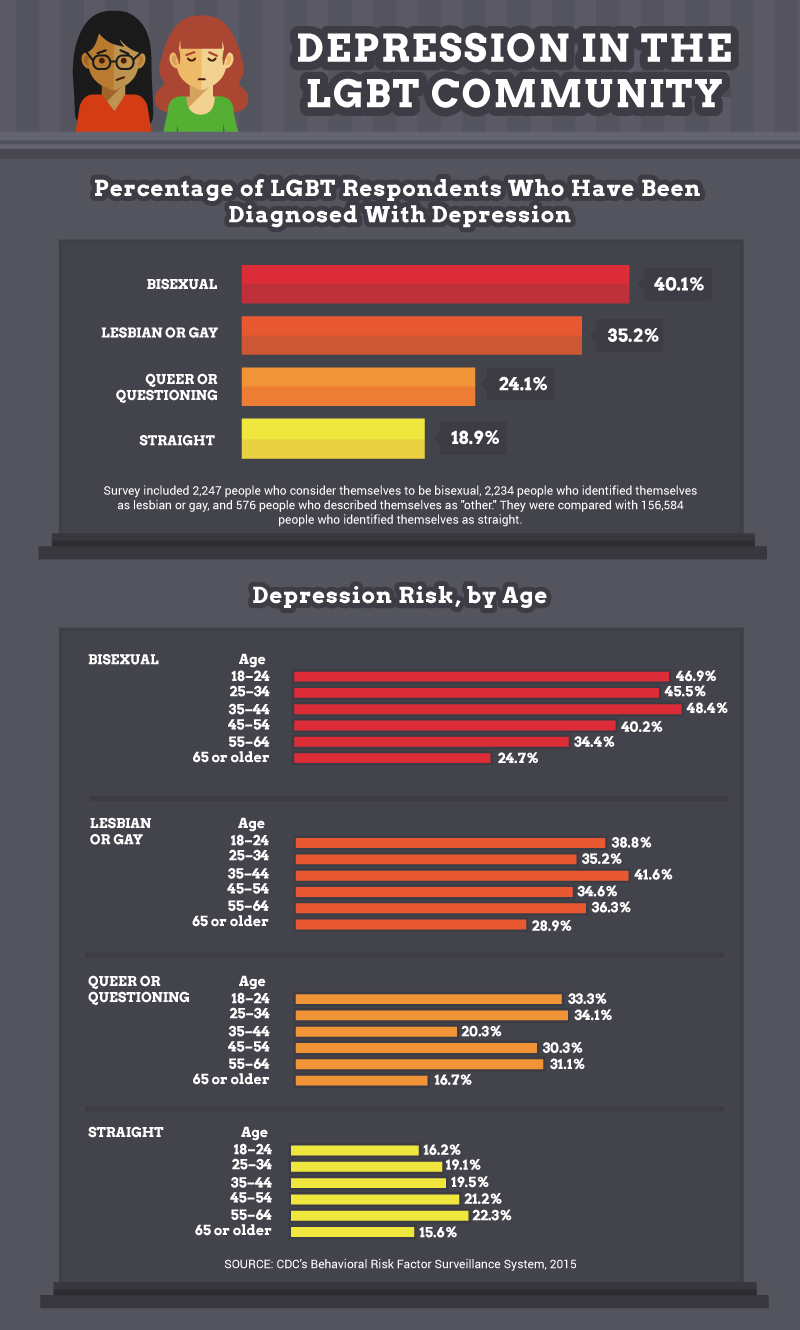 "The confusion begins at adolescence," says T. D. Sivakumar, a founder of Nirangal, an organisation that works on LGBT rights, "The notion that being homosexual is wrong is around all of us. So teenagers begin to think that there is something wrong with them. When they are older, they begin to read and learn more. But this often leads to a breach with the family- they either leave or hide their sexuality, both of which can cause problems." He says.
SUPPORT:
The support must start in childhood as it is important that the LGBT youths have support both at their schools and homes. LGBT youth should feel comfortable and safe in environments that are socially, emotionally and physically supportive.
SCHOOLS:
Growing up, a child spends a lot of their time in schools and among peers, so the schools can do a number of things that can make the environment safer and more supportive for the LGBT youth, such as:
Implementing clear policies against discrimination and harassment.
Fostering support groups, such as gay-straight alliances, and other student clubs.
Implementing LGBT topics as part of the curriculum.
Having a supportive staff.
HOME:
Parents should be willing to talk openly with their teens about any problems they might be having at home or school and be watchful for any signs of violence and bullying. Parents should:
Talk.
Listen.
Be supportive.
Be proactive.
Stay involved in their teen's life.
CONCLUSION:
With the passing of each year, we are taking one step ahead of being better than our previous selves. The discrimination between straight and LGBT community simply should't exist because at the end of the day, we are all human beings. Just because they have a different sexual preference doesn't make them any different. So let's all support them because together, we can make this world, a better place to live in.
Thank you.